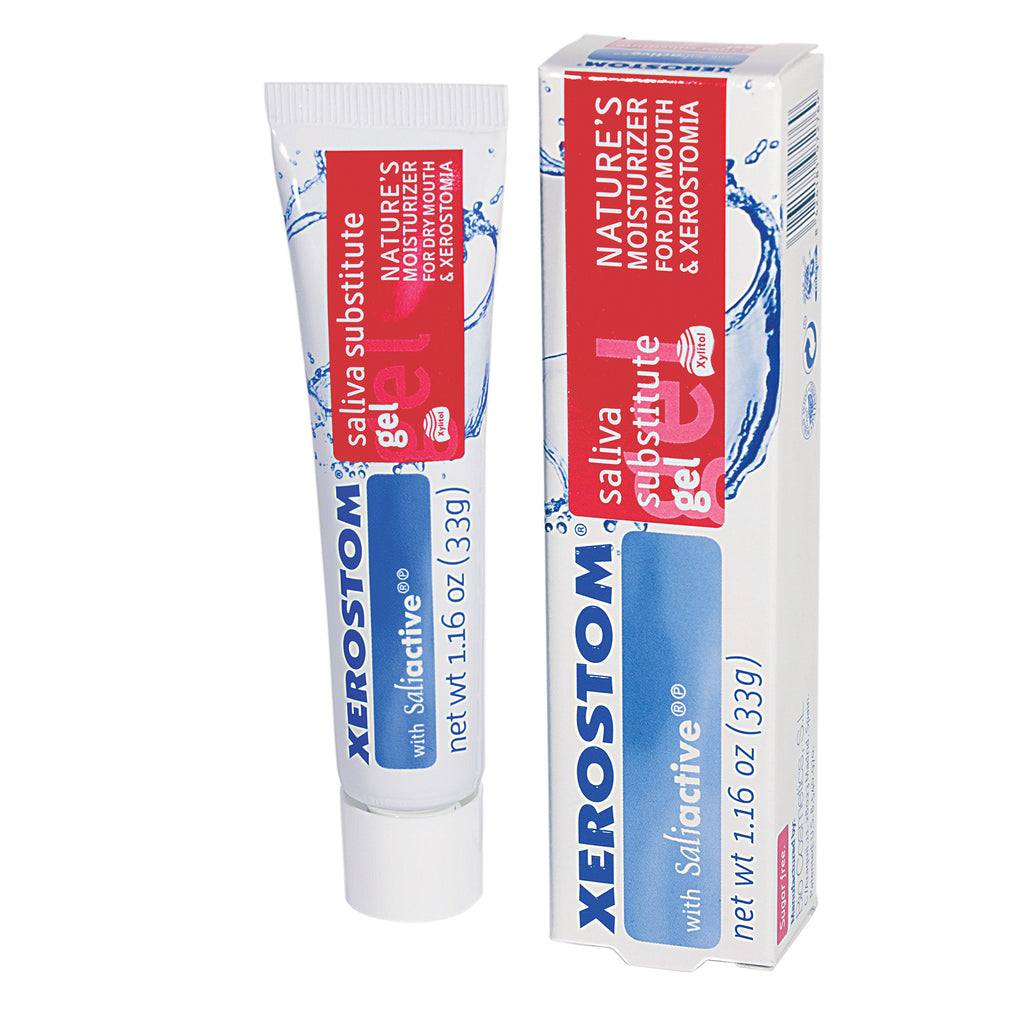 Xerostom Drymouth Saliva Substitute Gel
$ 10.99
Xerostom Drymouth Saliva Substitute Gel lubricates and conditions the mouth for lasting dryness relief. For people suffering dry mouth (xerostomia) due to health conditions, medical treatment, or aging, Xerostom products will positively improve their quality of life! The patented Saliactive ingredients of extra virgin olive oil, betaine, and xylitol have been proven to increase salivary flow up to 200%. With additional beneficial ingredients such as fluoride, potassium, calcium, natural oils and moisturizers, Xerostom products help with the recovery of natural salivary defenses while protecting enamel and dentin from demineralization and erosion. All Xerostom products are detergent, sugar, and alcohol-free with a neutral pH. Suitable for diabetics. Mild lemon flavor.
Apply with fingertip as necessary. 1.16 oz tube. One tube per pack.
Increases salivary flow up to 200% after one week of regular use.
Helps recover natural salivary defenses and mitigate thirst.
Protects enamel and dentin from demineralization and erosion.
FDA-compliant for sale in USA only.
Ingredients: Glycerin, Water, Xylitol, Potassium Citrate, Betaine, Carbomer, Tetrapotassium Pyrophosphate, Extra Virgin Olive Oil, Calcium Lactate, Xantham Gum, Flavor, Potassium Phosphate, Sodium Benzoate, D-Panthenol, Tocopheryl Acetate, Parsley Oil, Sodium Propylparaben.